Palm Coast Locksmith Services
Palm Coast Locksmith is a mobile locksmith company serving the Palm Beach area, including Flagler Beach and Daytona Beach, believes in treating our customers like family. When you call us, you can be confident that you are dealing with professionals who strive to provide all of our customers fast and reliable locksmith services for their home, business or automobile.
We are a locally owned and operated company and have been proudly serving the Palm Coast area with reliable locksmith services. As a local Palm Coast locksmith, we are committed to providing our clients with fast, professional, and honest service for all their commercial, residential, and automotive locksmith needs. We genuinely care for each one of our customers, ensuring that they have the best experience possible and can quickly resume their daily routines.
---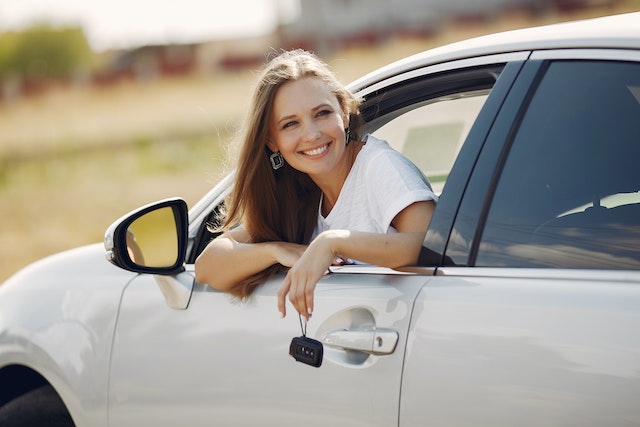 Professional & Friendly Local Locksmith in Palm Coast FL
Locksmith tasks must always be perfect as a tiny glitch can cause catastrophe. Looking for quality locksmith services at a very affordable rate? Our professional and skilled locksmiths are all you need.
---
Our Mission and Vision
We do our best to keep our customers, whether old or new, as satisfied as possible with our work by striving for improvement every day. We perform every assigned task efficiently, speedily, and with passion. Our services are not only efficient but also affordable because we believe that good service doesn't have to be costly. We provide only the best services and solutions to ensure our customers' satisfaction with our work.
Our Valued Clients
We are always ready to help our customers, whether during working hours or outside of them. We aim to be the locksmith you can count on when you find yourself locked out during the most inconvenient hours. There is nothing to worry about because our services are available when you need us the most. Whether you get locked out of your house or lock your keys inside the car in a parking lot on a weekend, we will be there. When the situation starts getting the best of you, call the professionals and let us handle the situation.
Why Our Palm Coast Locksmith Company?
When it comes to locksmith services, you want a reliable and trustworthy company that can meet your needs with professionalism and efficiency. Here are the reasons why Palm Coast Locksmith should be your top choice:
Experience and Expertise
With years of experience in the locksmith industry, our team of skilled professionals has the knowledge and expertise to handle any lock-related issue. Whether it's residential, commercial, or automotive locksmith services, we have the skills to get the job done right.
Fast and Reliable Service
We understand that lock emergencies can happen at any time, which is why we provide fast and reliable service. Our team is available 24/7 to assist you, ensuring that you get the help you need when you need it most. We prioritize your security and convenience, and our quick response time sets us apart from the competition.
Customer Satisfaction
Your satisfaction is our top priority. We strive to deliver exceptional customer service and ensure that each customer has a positive experience with us. Our friendly and professional locksmiths are dedicated to meeting your specific needs, and we go the extra mile to exceed your expectations.
Affordable Pricing
At Palm Coast Locksmith, we believe that quality locksmith services shouldn't break the bank. We offer competitive and transparent pricing, providing you with value for your money. Our upfront quotes and fair pricing ensure that you know exactly what to expect, without any hidden fees or surprises.
State-of-the-Art Equipment
To deliver superior results, we utilize state-of-the-art equipment and tools. Our investment in advanced locksmith technology enables us to perform our services efficiently and effectively. We stay updated with the latest industry trends to provide you with cutting-edge solutions for your security needs.
Licensed and Insured
Palm Coast Locksmith is an established and experienced locksmith company. You can have peace of mind knowing that you are dealing with professionals who adhere to industry standards and regulations. We prioritize the safety and security of our customers and their properties.
Your need for locksmith services cannot be expected to be limited to Palm Coast, FL. You may need a professional locksmith service anywhere. Are you traveling to the Chicago metropolitan area in Illinois? If you are in Chicago or its suburbs such as Aurora, Naperville, Joliet or Elmhurst, you should only hire a reputable locksmith company in Chicago, IL. In Chicago, locksmiths need to be licensed and insured to operate as a locksmith company.
Trusted Automotive, Commercial and Residential Locksmith in Palm Coast, FL
We only provide the best solutions to resolve your lock problems, and we will always strive to be at your service as soon as possible.
Our team of professional locksmiths in Palm Coast is dedicated to keeping you safe and secure. We understand that lock and key problems can happen when you least expect them, so we offer 24/7 emergency locksmith services. Day or night, we're just a phone call away, ready to rescue you from any lockout situation or fix any lock-related issue.
Your safety and satisfaction are our top priorities. We're committed to providing exceptional locksmith services tailored to your needs. So, whether you need help at home, work, or on the road, Palm Coast Locksmith is here to lend a helping hand. Give us a call today and let us take care of all your locksmith needs with skill and care.
For your home, we've got a range of services to ensure your peace of mind. Whether you need new locks, repairs, or key duplication, we've got you covered. We can also help you with keyless entry systems and security upgrades, so you can feel confident in your home's protection.
When it comes to your business, our Plam Beach locksmith team knows how important security is. That's why we offer services like master key system installation, access control systems, and high-security lock installation. We'll help you safeguard your assets and create a secure environment for your employees and customers.
Here at Palm Coast Locksmith, we pride ourselves on our professionalism and reliability. We offer competitive pricing and transparent quotes, so you know exactly what to expect. We use high-quality locks and security products to ensure your safety. And our friendly staff is always ready to assist you with a smile.
If you're locked out of your car, don't panic! Our automotive locksmith services are designed to get you back on the road in no time. Whether you need help with car lockouts, key replacements, or ignition repairs, our skilled locksmiths have the expertise to handle it all.
Our Palm Coast Locksmith Services
Our team of skilled locksmiths for Pam Beach and surrounding areas is here to help whenever you need locksmith services. From unlocking your front door when you're locked out to fixing a jammed lock, we've got you covered. We'll get you back on track, so you can continue your day hassle-free.
Keeping your home and loved ones safe.
Secure business & commercial real estate.
Car keys, lockouts, ignition repair and more.
Our Service Locations
Our Palm Coast-based locksmith team serves Palm Coast (Florida) and nearby locations. Our locksmith services are available in Palm Coast, Flagler Beach, Daytona Beach, Beverly Beach, Dupont, Painters Hill, Espanola, Korona, Bunnell, Ormond Beach, Favoretta, Marineland, Crescent Beach, St. Augustine, etc. We provide residential, automotive, commercial and emergency locksmith services in all of the Palm Beach area. Give us a call for professional locksmith services in Palm Beach and surrounding areas.
Stay Alert & Secure
As per the official website of the town of Palm Beach, there have been an alarming increase in use of AI (artificial intelligence) to scam people by imitating voices of family members.
The Palm Beach Police Department warns of family emergency scams using AI-generated voices to clone family members. Be cautious of requests for immediate payment via wire transfers, cryptocurrency, or gift cards. Verify suspicious stories by contacting family members directly. Report scams to the Palm Beach Police Department (561-838-5454) and the FTC at https://reportfraud.ftc.gov/.